THE STYLING SERIES
We're super excited to be trying out a new style of content for you. Whenever I do an Instagram Q+A there are always a bunch of questions around how I would style certain pieces in an outfit, so to make it easier I'm going to start sharing little style mood boards regularly.
Mixing my love of affordable pieces with a little bit of luxe and colour and texture galore.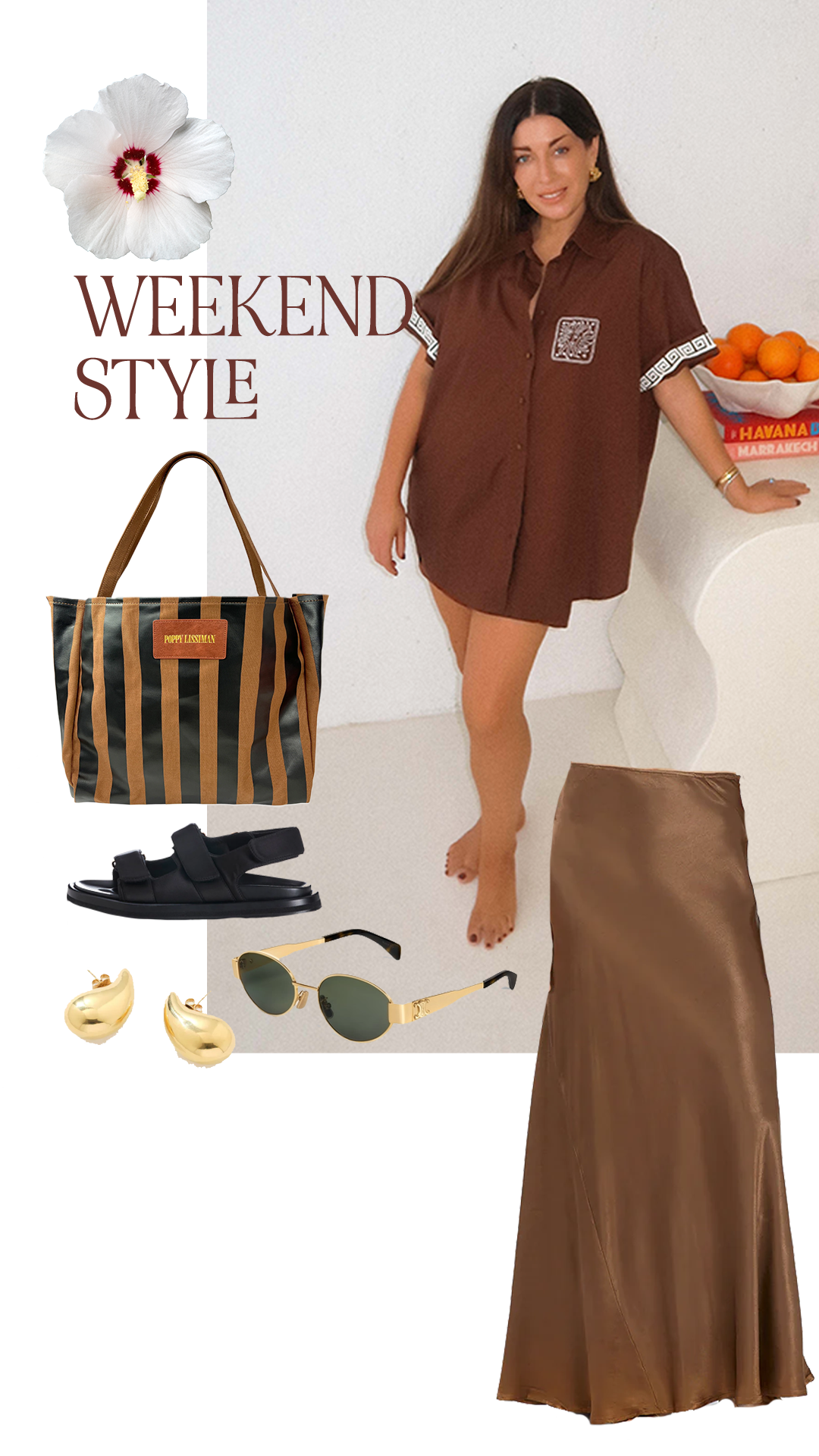 SHOP THE VIBE
My go to look at the moment is oversized shirts paired with gorgeous feminine long skirts. I love the balance between the slinkiness of the skirt and the boxiness of the shirt, making it an outfit that no matter what you style it with, it's perfect!
For the weekends lately I've been pairing our look with a large tote (to fit all the kids snacks), easy and comfortable chunky sandals and the pop of gold accessories for a polished look. Items are all linked below!
LET'S GO SHOPPING
Rec Club Cisco Shirt
Dissh Skirt
Poppy Lissiman Tote
Reliquia Earrings
Alias Mae Sandals
Celine Sunglasses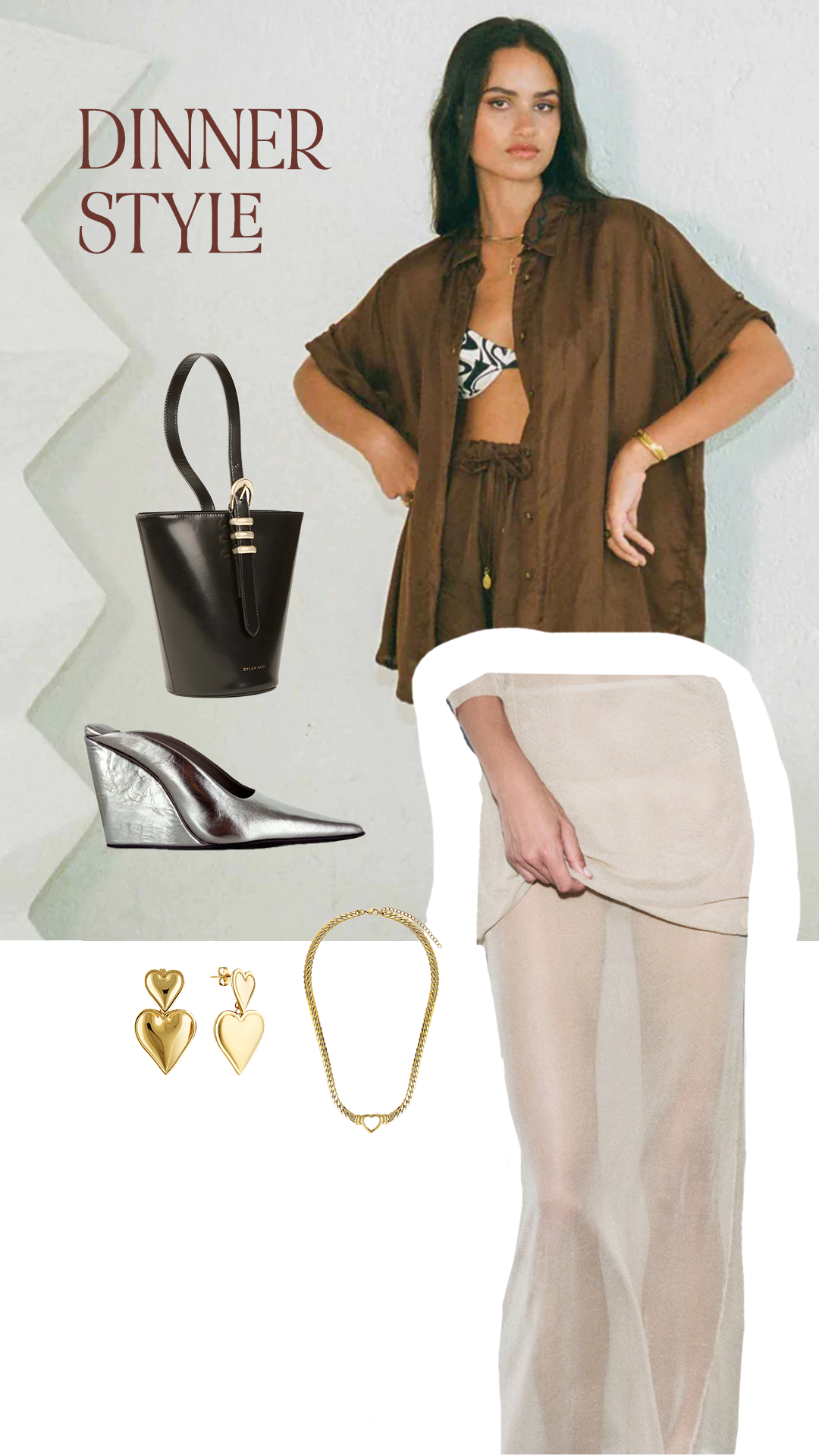 SHOP THE VIBE
Keeping on brand with my latest styling faves, dinner is an oversized shirt and long sheer skirt, but we're mixing it up! This sheer long skirt from Zara underneath our slinky, buttery Winnie shirt makes for a dinner/night out look that's both chic and comfortable (is there any better combo?).
I'm LOVING mixing metallics at the moment so we've chosen these Senso shoes with our bold, gold accessories, and of course a classic, yet stand-out piece from our forever fave, Dylan Kain. The Gimme necklace and earrings come in silver as well so if you want to match the shoes you can switch to silver.
LET'S GO SHOPPING
Rec Club Winnie Shirt
Zara Sheer Skirt
Dylan Kain Bag
Gimme Necklace
Gimme Earrings
Senso Shoes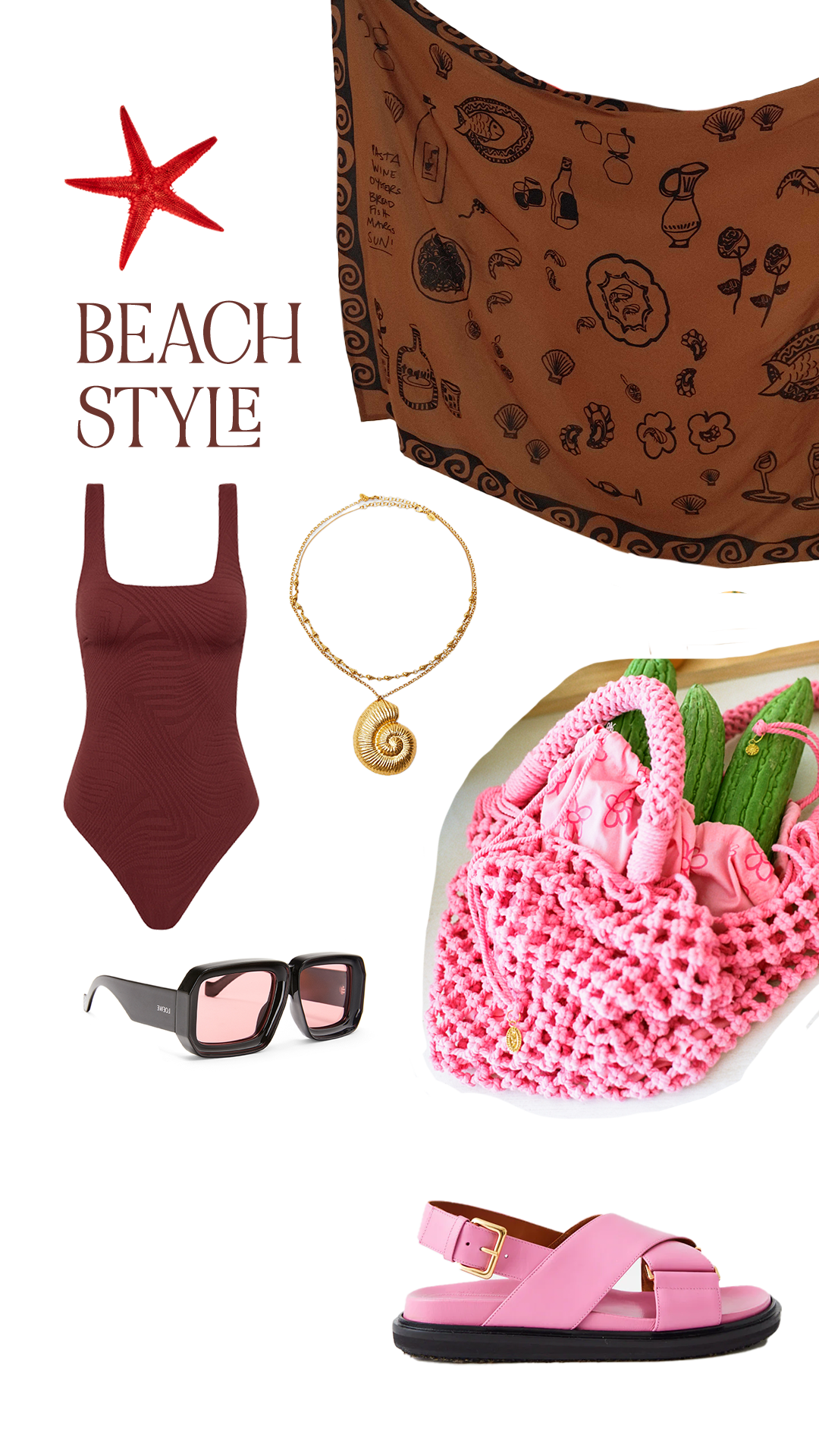 SHOP THE VIBE
I keep my beach style chill and comfortable. I love Fella Swim, and everything they make, but right now I'm obsessed with this comfortable stylish one pieces.
This brown one piece pairs perfectly with the Paloma Sarong in our new colourway. Match it with a gold shell Zara necklace, our Raye Bag, a pair of chunky (pink!) Marni sandals and my fave bold Loewe sunnies (I purchased these in Ibiza and have been living in them ever since) for your new fave beach look, I swear!
P.S I love this one piece with denim shorts as well, acts as a bodysuit.
LET'S GO SHOPPING
Rec Club Paloma Sarong
Rec Club Raye Bag
Fella One Piece
Loewe Sunglasses
Zara Necklace
Marni Sandals